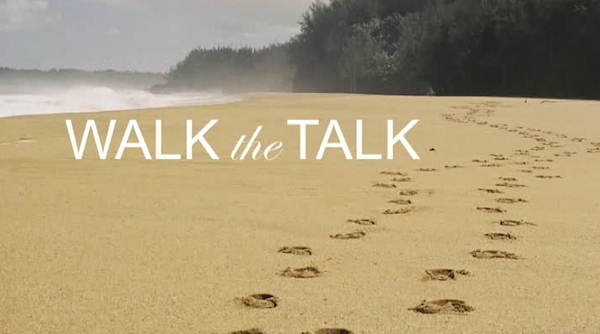 "It's very easy to talk the talk, but can you walk the walk?"
Apa sih walk the talk itu?
Sederhananya, walk the talk berarti melakukan atau berbuat sesuai dengan perkataan. Kalau dalam bahasa sehari-hari, mungkin frasa ini lebih dekat maknanya dengan "nggak ngomong doang".
Frasa walk the talk ini umumnya digunakan saat membicarakan tentang kepemimpinan atau leadership. Ketika kamu menjadi seorang pemimpin, kamu akan dituntut untuk menjadi perancang konsep atau ide sekaligus panutan. Seorang pemimpin yang baik tidak hanya pintar saat berbicara ide tapi juga sanggup melaksanakan ide yang ia cetus kan sendiri.
Meskipun begitu, frasa walk the talk tidak terbatas pada leadership saja. Pada konteks sehari-hari pun kamu bisa menggunakan idiom ini. Inti dari idioms tersebut adalah konsisten terhadap omongan sendiri.
Contoh penggunaan frasa ini dalam kalimat adalah sebagai berikut:
When it comes to new year's resolutions, he talks the talk but he doesn't walk the walk.
Walk the talk juga memiliki arti yang sama dengan idiom practice what you preached; atau stick to your words. After all,