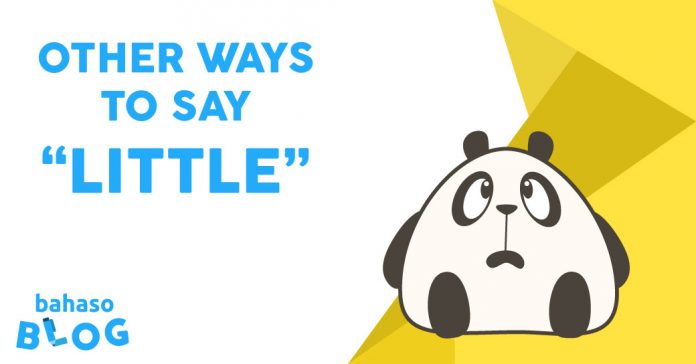 Annyeonghaseyo, Learners! Ketika membicarakan tentang hal yang "kecil," tentu kata yang langsung kita pikirkan adalah little. Padahal, "kecil" mempunyai banyak kosakata tergantung seberapa kecil hal tersebut. Nah, kali ini kita akan membahas kata lain yang bisa menggantikan kata little.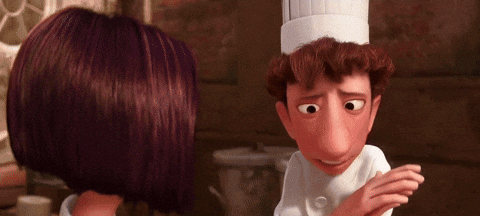 Tad
Sebelum mempunyai arti kecil, dulu tad mempunyai arti "anak kecil" terutama anak laki-laki. Seperti yang digunakan oleh Sinclair Lewis di tahun 1928, "One of the bell-boys at the hotel, cute little tad, knew the town like a book," dimana "cute little tad" berarti anak kecil laki-laki yang lucu. Tetapi saat ini, tad mempunyai arti kecil.
I don't like him. He's a tad arrogant.
Fractionlet
Jika kalian pernah mendengar kata fraction, artinya adalah kecil. Tapi fractionlet mempunyai arti sangat kecil.
In a fractionlet of a second, he had finished the steak.
Smidgen
Smidgen dikenal juga dengan smidge atau smidgeon, juga mempunyai arti sedikit.
Just put a smidgen of salt to the soup. You don't want it to be too salty.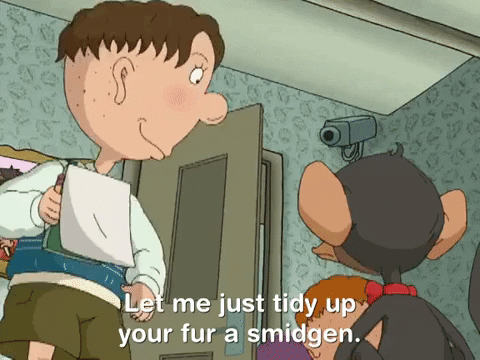 Hoot
Hoot bisa berarti suara yang dikeluarkan oleh burung hantu, pendek tetapi bervolume tinggi. Bisa juga berarti jumlah minimum dari suatu hal.
I don't understand a hoot about the meeting last night.
Dripple
Kata lain yang bisa digunakan untuk menggantikan kata little adalah dripple, yang berarti tetesan air.
Come on, the rain is just a dripple.
Itu dia beberapa kata yang bisa kamu gunakan untuk menggantikan kata little ya, Learners. Jangan lupa untuk menyesuaikan dengan konteksnya juga, ya!

Yuk Berlatih bahasa asing online di bahaso.com Gaya Zaman NOW! (Gratis 3 lesson pertama)
Dan ikuti kelas tutoring online IELTS dan TOEFL di bahaso.com/class
Diskon sepanjang tahun!