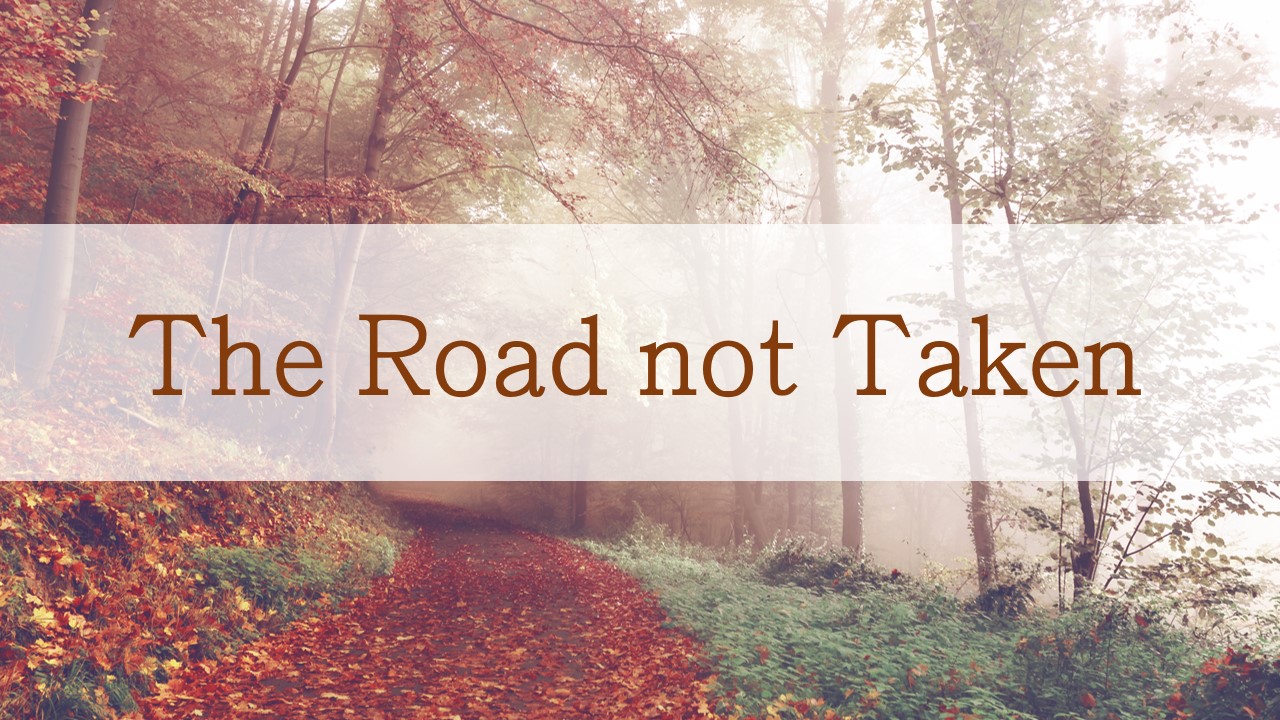 Two roads diverged in a yellow wood,
And sorry I could not travel both
And be one traveler, long I stood
And looked down one as far as I could
To where it bent in the undergrowth;
Then took the other, as just as fair,
And having perhaps the better claim,
Because it was grassy and wanted wear;
Though as for that the passing there
Had worn them really about the same,
And both that morning equally lay
In leaves no step had trodden black.
Oh, I kept the first for another day!
Yet knowing how way leads on to way,
I doubted if I should ever come back.
I shall be telling this with a sigh
Somewhere ages and ages hence:
Two roads diverged in a wood, and I—
I took the one less traveled by,
And that has made all the difference.
Pernah membaca puisi di atas? Puisi di atas merupakan puisi terkenal karya penyair dari Amerika bernama Robert Frost. Dari awal publikasinya, puisi ini sudah mengundang perhatian jutaan orang Amerika. Bait-bait dari puisi yang diterbitkan tahun 1915 ini mungkin sudah menjadi bait-bait yang paling banyak dikutip untuk pidato kelulusan. Bahkan dalam masa 30 tahun terakhir, bait dari puisi ini telah muncul di hampir 2000 artikel berita dan cerita lain di seluruh dunia.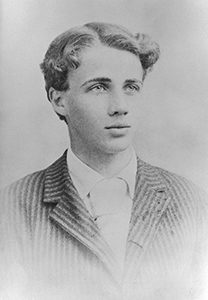 Photographic Records 4-59-31
Robert Frost in 1892
Puisi yang awalnya dinamai Two Roads ini terkenal akan bahasanya yang sederhana namun mengandung imajinasi yang nyata. Puisi ini juga dikenal karena memiliki makna yang cukup rumit. Bahkan sampai sekarang makna puisi ini masih diperdebatkan. Banyak orang memaknai puisi ini sebagai gambaran metafora ketika harus memilih satu diantara dua atau lebih pilihan dalam hidup. Namun beberapa orang menganggap bahwa ada makna yang lebih dari sekadar "memilih jalan hidup" yang ingin disampaikan oleh sang penyair. Penulis David Orr dalam bukunya The Road Not Taken: The Poem Everyone Loves and Everyone Gets Wrong mengatakan bahwa puisi tersebut bukan hanya menyinggung tentang "pilihan hidup", namun juga menyinggung konsep "diri" seseorang.
Two roads diverged in a wood, and I—
I took the one less traveled by,
And that has made all the difference.
Kalau menurut kalian sendiri, bagaimana?
Referensi:
https://www.poets.org/poetsorg/text/road-not-taken-poem-everyone-loves-and-everyone-gets-wrong
http://alumni.dartmouth.edu/News.aspx?id=540
visit our website:
Donwload aplikasi Bahaso:
Follow Sosial Media Bahaso untuk konten lainnya: