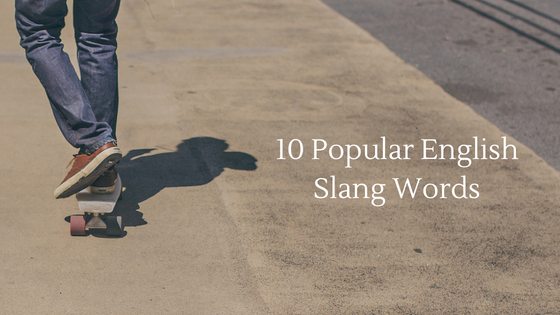 Bonjour
, Learners! Saat bicara menggunakan Bahasa Inggris dengan teman, jangan terlalu formal, Learners. Kalian bisa menggunakan Bahasa yang
gaul
dan
kekinian
lho dengan Bahasa Inggris. Mau tau gimana caranya? Simak pembahasan berikut, ya.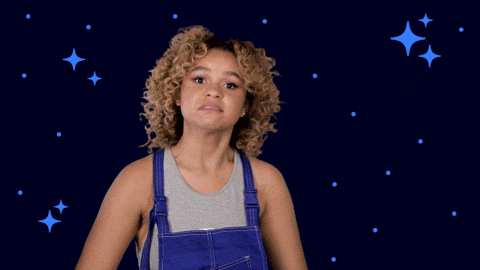 Lit
Kamu bisa menggunakan kata lit ketika kamu menemukan sesuatu yang sangat keren atau sukses besar. Contohnya:
"How was the party last night?"
"Too bad you didn't come, it was
lit
."
Salty
Salty lebih menunjukkan sikap seseorang yang tidak suka atau mungkin memendam amarah terhadap orang lain. Contohnya:
"Did you see how
salty
Lauren was to Jamie?"
"Yes, I heard she caught him texting another girl."
Goat
Tenang, Learners. Goat disini artinya bukan kambing kok. Goat ini merupakan akronim dari "Greatest of All Time" atau yang terbaik sepanjang masa. Misalnya:
"Star Trek is the
goat
."
"No, Star Wars is the
goat
."
Peeps
Jika kamu bosan menggunakan kata people atau persons, kamu bisa gunakan peeps. Contohnya:
"How many peeps are going to the party?"
"The whole class will be there!"
Squad goals
Squad goals artinya sebuah kelompok yang dijadikan sebuah "panutan" dan kita juga ingin seperti kelompok tersebut. Contohnya:
"Last night I watched
Harry Potter
, and I find Harry, Ron, and Hermione are
squad goals
."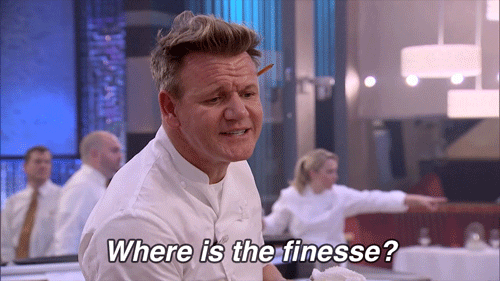 Finesse
Ketika kamu ingin membuat sesuatu menjadi lebih sempurna atau keren, kamu berarti sedang finesse. Finesse juga bisa kamu gunakan ketika kamu berpenampilan sangat menarik dan kekinian. Contohnya:
"Girl, that dress is
finesse
."
"Well, thank you. I made it myself."
Thirsty
Ya, kata thirsty berarti haus; haus akan air minum, ataupun hal lain seperti jabatan pekerjaan, hingga "haus" followers di Instagram juga termasuk thirsty. Misalnya:
"Liam is so thirsty that he buys fake followers for his page."
TFW (That Feeling When)
Slang ini biasanya digunakan dalam pesan singkat atau teks. TFW atau That Feeling When digunakan untuk mengungkapkan perasaan kamu pada saat tertentu. Misalnya:
"TFW you smell a new book."
"TFW you're about to watch a movie with subtitles but you forgot to bring your reading glasses."
P and V
Ya, dengan bermodalkan satu huruf saja kalian bisa jadi kekinian, lho. P itu sebenarnya singkatan dari kata "pretty" dan V adalah singkatan dari kata "very." Jadi, kalian bisa menggunakannya seperti kalimat ini:
"That car is
v
cool."
"Yes, the engine is
p
fast."
Low key
Low key bisa digunakan saat kamu mau mengatakan sesuatu yang sebenarnya kamu tidak mau orang lain tau, seperti guilty pleasure. Contohnya:
"I'm
low key
addicted to
Musical.ly
."
"I
low key
spilled my coffee this morning."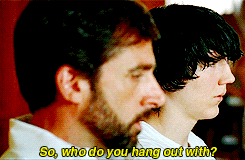 Itu dia sepuluh slang Bahasa Inggris yang bisa kalian gunakan ketika ngobrol sama teman. Ingat, jangan digunakan ketika sedang dalam keadaan formal ya, Learners.
Yuk Berlatih bahasa asing online di bahaso.com Gaya Zaman NOW! (Gratis 3 lesson pertama)
Dan ikuti kelas tutoring online IELTS dan TOEFL di bahaso.com/class
Diskon sepanjang tahun!