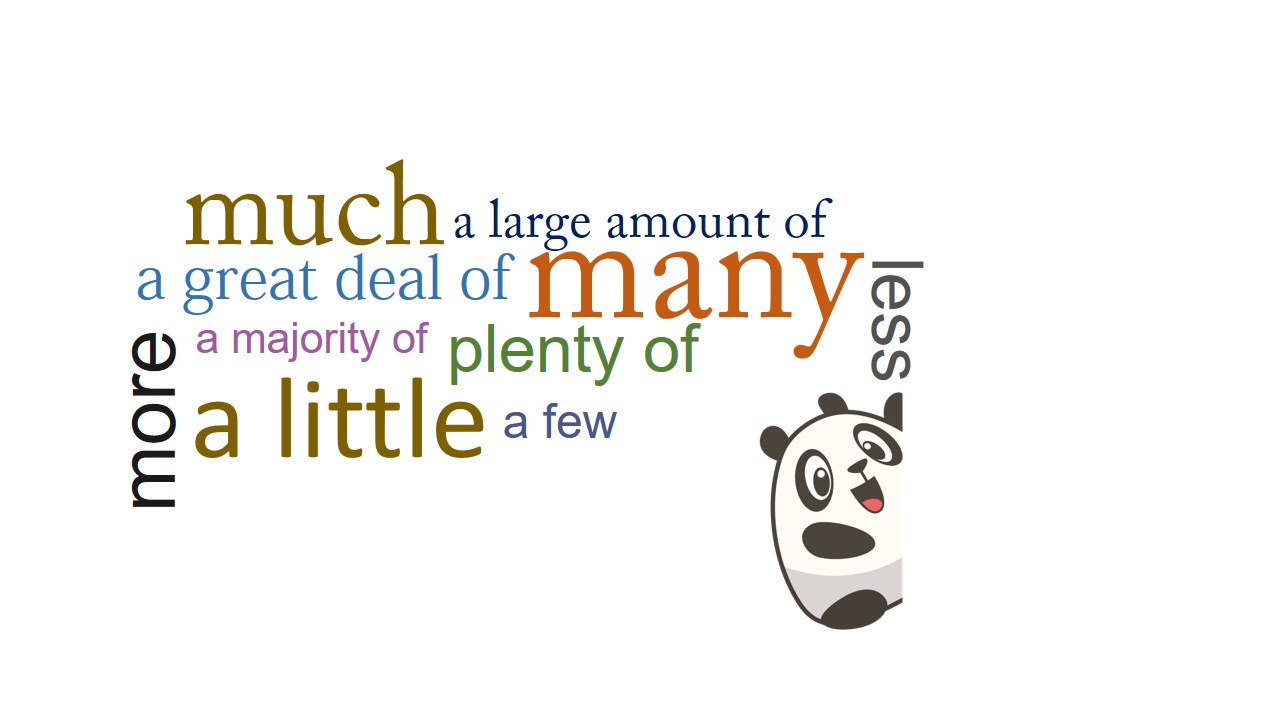 Quantifiers, atau pembilang, merupakan kata atau frasa yang digunakan untuk menunjukan/ menjelaskan jumlah atau kuantitas. Contoh dari quantifiers adalah some, many, a lot dan a few.
Quantifiers bisa digunakan bersamaan dengan countable nouns maupun uncountable nouns.
Contoh penggunaannya adalah sebagai berikut:
There are some people in the room.
How many people are going to attend the party?
I need a spoon of sugar.
Contoh quantifiers yang bisa digunakan bersamaan dengan uncountable nouns:
much
a little
little
very little
a bit (of)
a great deal of
a large amount of
a large quantity of
Contoh quantifiers yang bisa digunakan bersamaan dengan countable nouns:
many
a few
few
very few
a number (of)
several
a large number of
a great number of
a majority of
Contoh quantifiers yang bisa digunakan bersamaan dengan countable nouns maupun uncountable nouns:
all
enough
more/most
less/least
no/none
not any
some
any
a lot of
lots of
plenty of
Translated from:
http://www.myenglishpages.com/site_php_files/grammar-lesson-quantifiers.php
visit our website:
Donwload aplikasi Bahaso:
Follow Sosial Media Bahaso untuk konten lainnya: