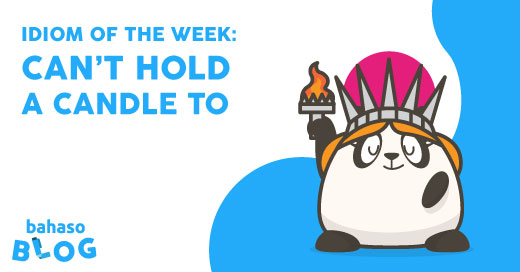 Zdravo,
Learners! Pernahkah kalian mendengar idiom "can't hold a candle to"? Apa ya kira-kira arti idiom ini?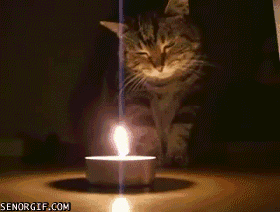 Ketika kamu melihat seseorang atau sesuatu yang lebih baik dari dirimu atau dari sesuatu yang kamu punya, kamu bisa menggunakan idiom can't hold a candle to.
Contohnya:
My paintings can't hold a candle to Van Gogh's.
Lukisan-lukisanku tidak ada apa-apanya dibandingkan lukisan-lukisan Van Gogh.
When it comes to dancing, Brianne can't hold a candle to Mary.
Dalam hal menari, Brianne tidak sebanding dengan Mary.
Awal mula terbentuknya idiom ini adalah ketika zaman dulu dimana listrik belum tersedia, orang-orang yang ingin membuat karya (melukis/menulis/lainnya) biasanya membutuhkan cahaya dari lilin yang dipegang oleh orang lain. Nah, idiom ini bermakna bahwa sebagai seseorang yang hanya bertugas memegang lilin saja, tentunya tidak memiliki arti apapun dibanding si pembuat karya.

Itu dia arti idiom can't hold a candle to, Learners. Tuliskan kalimatmu dengan menggunakan idiom ini di kolom komentar ya!
Yuk Berlatih bahasa asing online di bahaso.com Gaya Zaman NOW! (Gratis 3 lesson pertama)
Dan ikuti kelas tutoring online IELTS dan TOEFL di bahaso.com/class
Diskon sepanjang tahun!