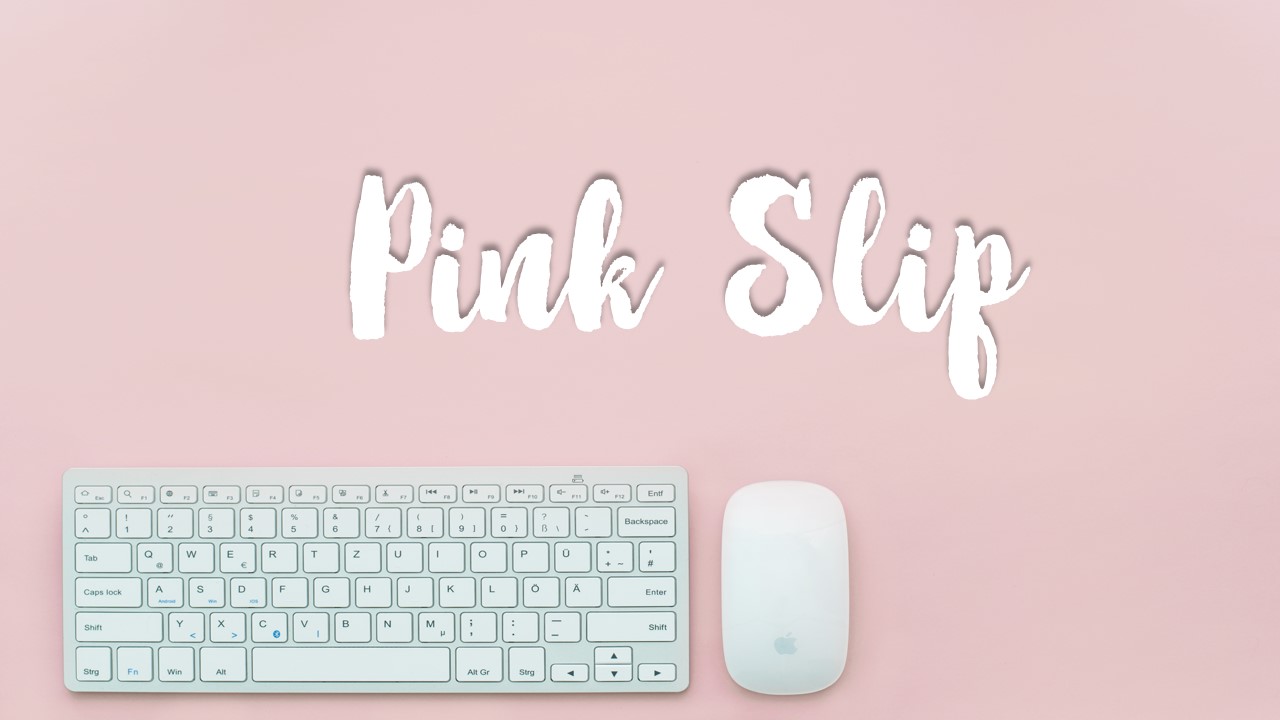 I heard that Tony will be pink-slipped next month.
Pernah membaca atau mendengar kalimat diatas? Kira-kira apa ya arti kata pink-slipped dalam kalimat di atas?
Pink Slip merupakan istilah dari Bahasa Inggris yang digunakan oleh orang Amerika sejak abad ke-20. Istilah ini dipakai untuk menyebutkan surat peringatan penanda seseorang diberhentikan dari pekerjaannya.
Tidak ada yang tahu pasti bagaimana asal mula istilah ini, namun beberapa orang berpendapat bahwa asal dari kata ini adalah tren yang berkembang diantara pemimpin perusahaan-perusahaan di Amerika yaitu dengan menaruh kertas berwarna merah muda di kumpulan kertas kerja seseorang, atau di dalam amplop gaji mereka. Jika seseorang menerima kertas tersebut maka sudah dapat dipastikan bahwa dalam waktu dekat, orang tersebut akan diberhentikan alias dipercat.
Warna merah muda dipilih karena warnanya yang mencolok dan bisa dibedakan dengan kertas yang lain. Namun, seorang peneliti bernama Peter Liebhold hingga saat ini belum menemukan bukti bahwa tren tersebut pernah diterapkan di perusahaan-perusahaan Amerika. Meski begitu, pink slip tetap dikenal sebagai suatu petanda buruk bagi para pekerja di Amerika.